SURF & WINGFOIL SCHOOL IN ESSAOUIRA
SURF & WINGFOIL SCHOOL ESSAOUIRA
Comesurfing is a surf and wingfoil school in Essaouira with more than 20 years of experience, we share our knowledge and experience through simple surf & wingfoil lessons, guidance, and retreats. Our packages are highly praised on google reviews.
We offer surf classes, wingfoil classes and surf & yoga camps in Essaouira, Sidi Kaouki and Imesouane. If you haven't tried our services, it's time to do it because you will be highly satisfied. Let's create great memories in the water together.
« Thanks for a memorable experience during our first time surfing in Morocco! We were driven to a nearby beach with better waves, Charaf was really great at explaining the basics and patient whilst we were learning. Overall a fantastic day and end to our trip!
- JESS HARWOOD - MARCH 2023
Our surf and wingfoil school propose different offers to start your experience with us.
The first one is a surf class for two hours in Essaouira to discover surfing, the second one is a surf day trip to the spots around Essaouira like Sidi kaouki or Imsouane it's about to spend one day of surfing and discover a new place during your holidays in Essaouira. The third one is wingfoil lessons to combine the power of the wind and the energie of the water. Our forth offer is a retreat of surf and yoga plus more activities from two to seven days.
This offer is for beginners who have never tried or haven't experienced surfing before. We will teach you the basics of surfing with an academic method to become an independent surfer from the first lesson. Most of our students switch to the intermediate level in the end of the first session. To us an intermediate surfer is a surfer able to catch waves on his own with the help of nobody and riding the waves by doing the pop up.
The daily surf trips concern two amazing destinations : Imesouane & Sidi Kaouki. These places are famous for great waves to improve your surfing. The vibes of the villages are very special by the mix of surfers and fishermens. These places describe the root and the spirit of surfing.
Are you excited to discover the most incredible watersport experience of 21st century ? The wingfoil is the newest watersport, it combines the grace of flying with the joy of gliding over the water, providing an unforgettable journey that connects you with elements of nature in an entirely new way. You will learn the basics of wingfoil to become a good rider.
Surf & yoga retreats are our favorite offers because we spend a few days together and we have time to practice more and improve your level share all our knowledge about surfing and yoga with you. The interesting thing to us about surf & yoga retreat is to improve your surf skills such as flow, power and technique. The usual surf day starts with a morning yoga session followed by a healthy Moroccan breakfast and then a morning surf coaching. After the lunch we have a session of video analysis. In the afternoon, we have horse ride or a walk tour in the old Medina. We organise our retreats between Essaouira – Sidi Kaouki and Imesouane.
ART STUDIO by Comesurfing
Rooftop Essaouira is a space in the form of an « Art Studio » designed with an opening line on the sky. The philosophy is to offer to the guests a stay in harmony with the sky.
We created this accommodation with an art spirit to make your stay unique and your holidays experience fantastic.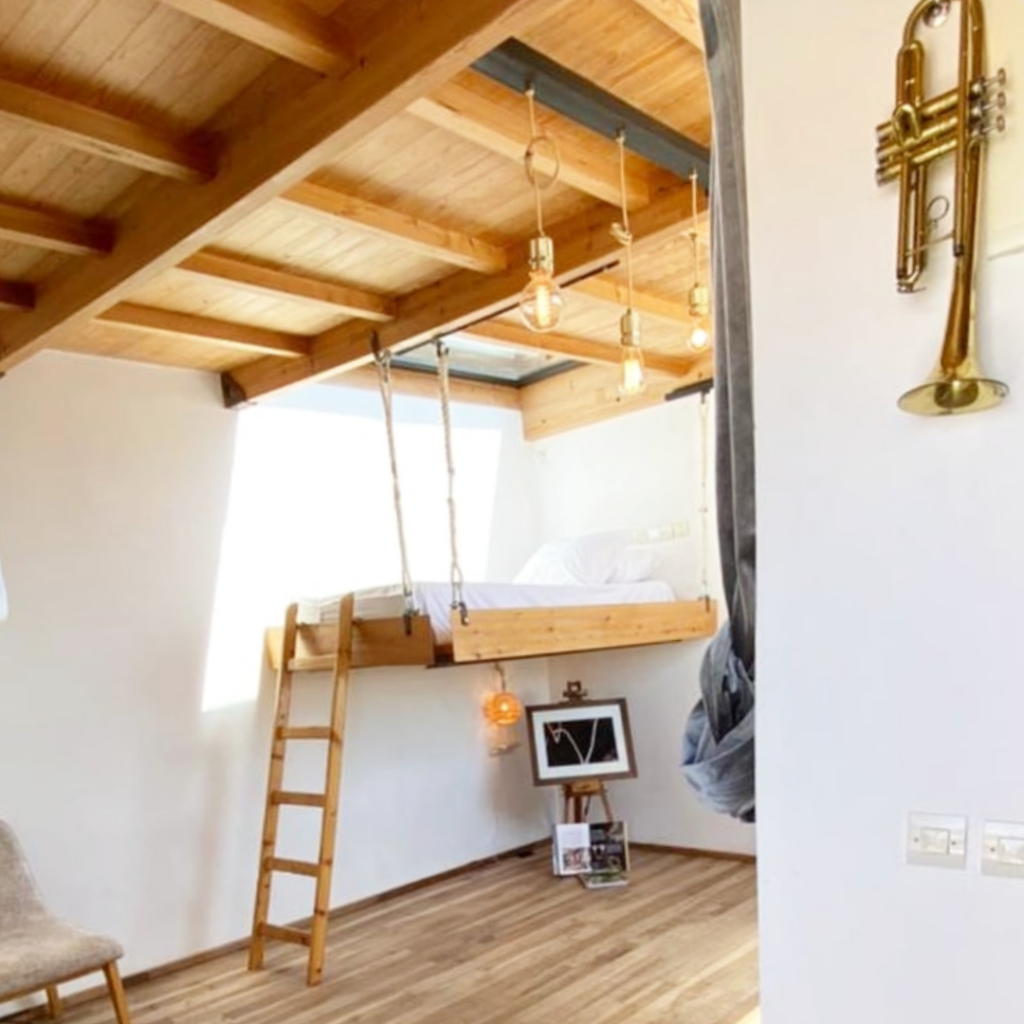 New villa for 6 people with 4 rooms, 3mins walk from the beach. Villa Africa is amazing for a group of friends or family coming to Essaouira for a surf and yoga retreat.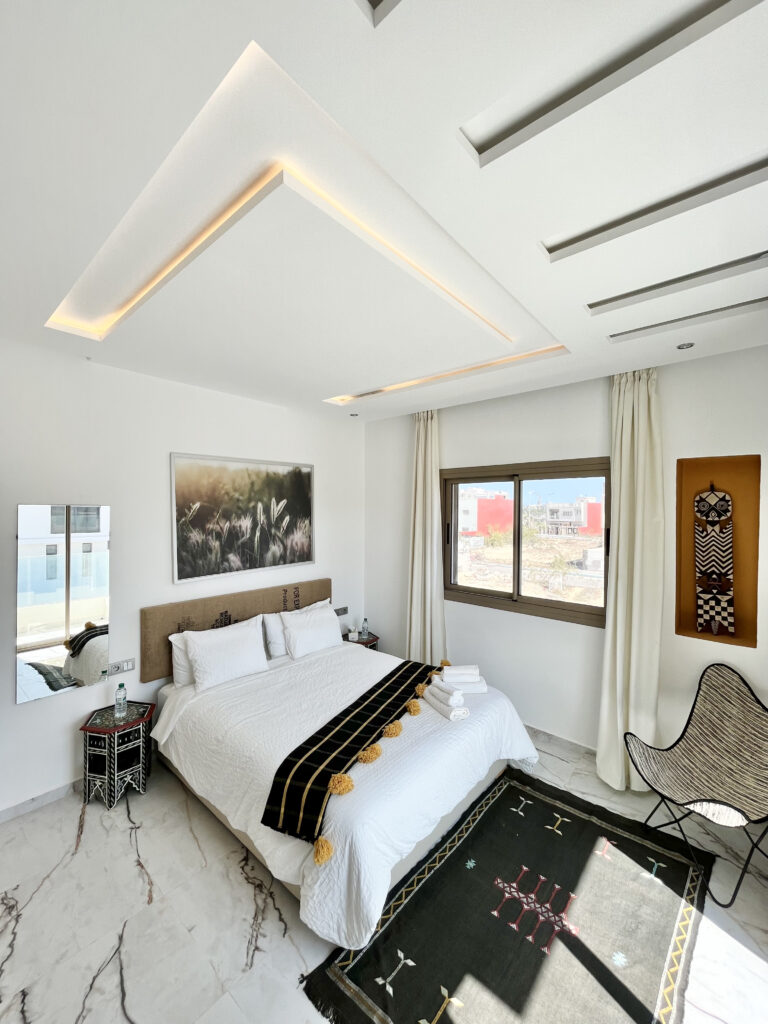 Comesurfing team is made by people who are passionate by watersports, yoga and nature. We are doing this by love, not by obligation and we think this is the power of our services and it bring so much fun to our trainers.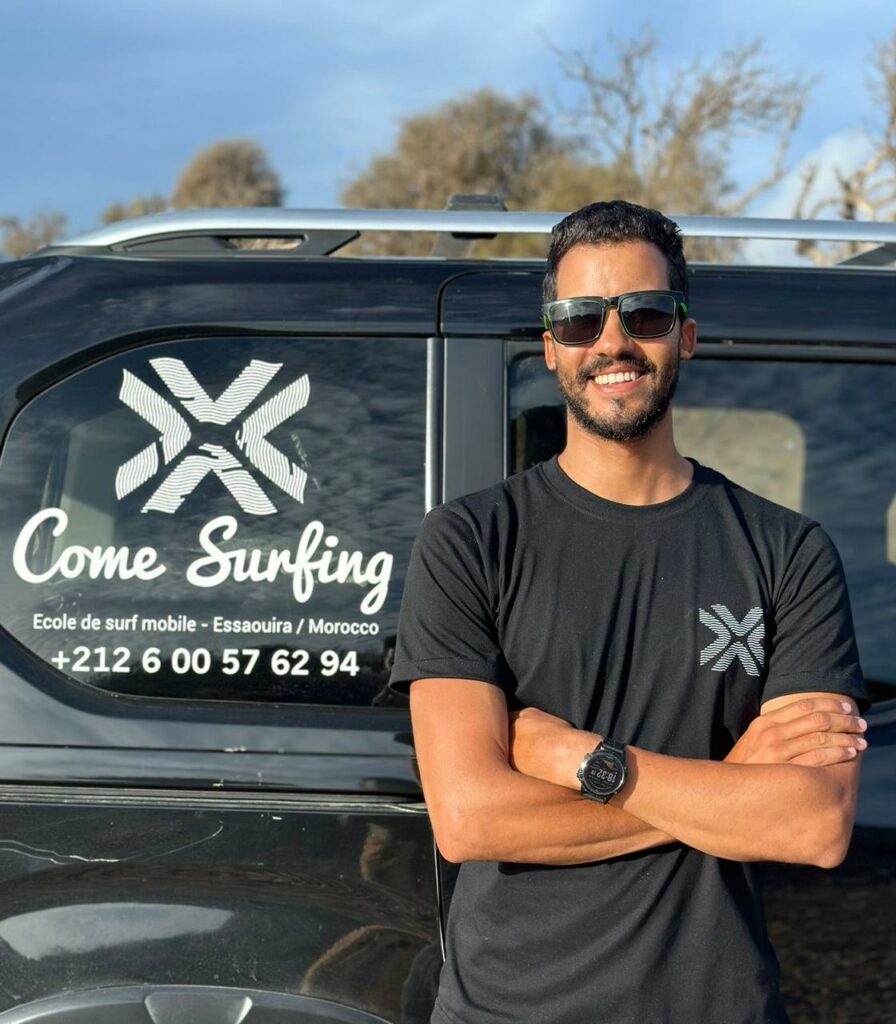 Charaf Eddine is a young Moroccan man who was born and raised in Essaouira. Since 6 years old his parents took him to the surf school to learn how to surf during the holidays, few years later he starts to do competitions around his country and it's was one of the best periods in his life because he surfed different charater of waves in different spots with different challenges. He went to the university to study economics and hospitality after graduating he created The Rooftop Essaouira as a new accommodation experience in Essaouira, in the same year, he created his mobile surf and wingfoil school Essaouira. Comesurfing means everything for him and he is working everyday to make it successful. Today he is our main surf instructor and will be happy to teach you how to surf.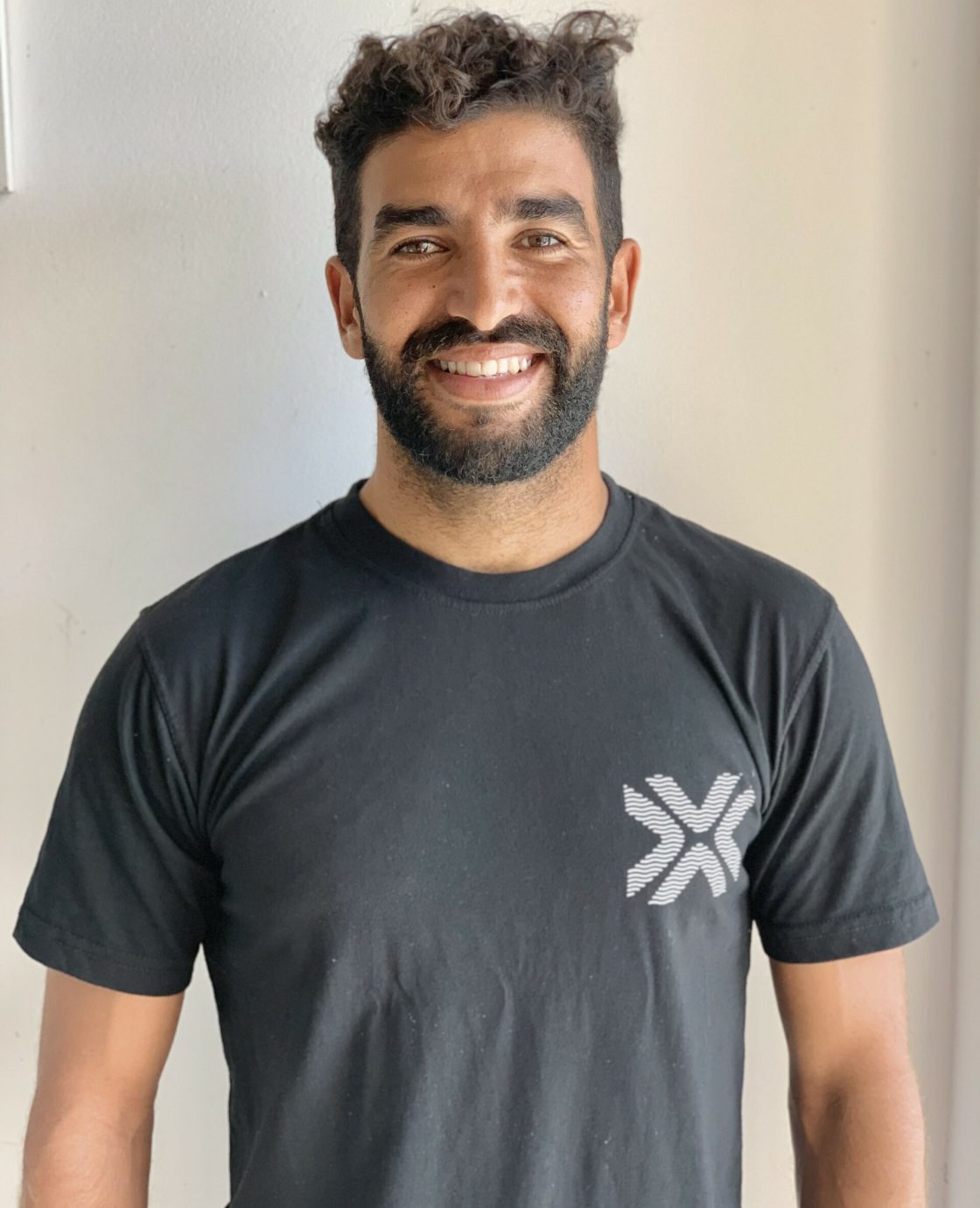 Bader is 31 years old, native from Essaouira, he is passionate by watersports since his childhood.
He is a professional kitesurf and wingfoil instructor, qualified by the IkO level 3, he has a heavy professional backround throughout different professional experiences in different countries like Brasil, Cabo verde and in different places around Morocco.
Actually, bader is our main wingfoil instructor and he will be glad to teach you wingfoiling from the basic to the advanced level..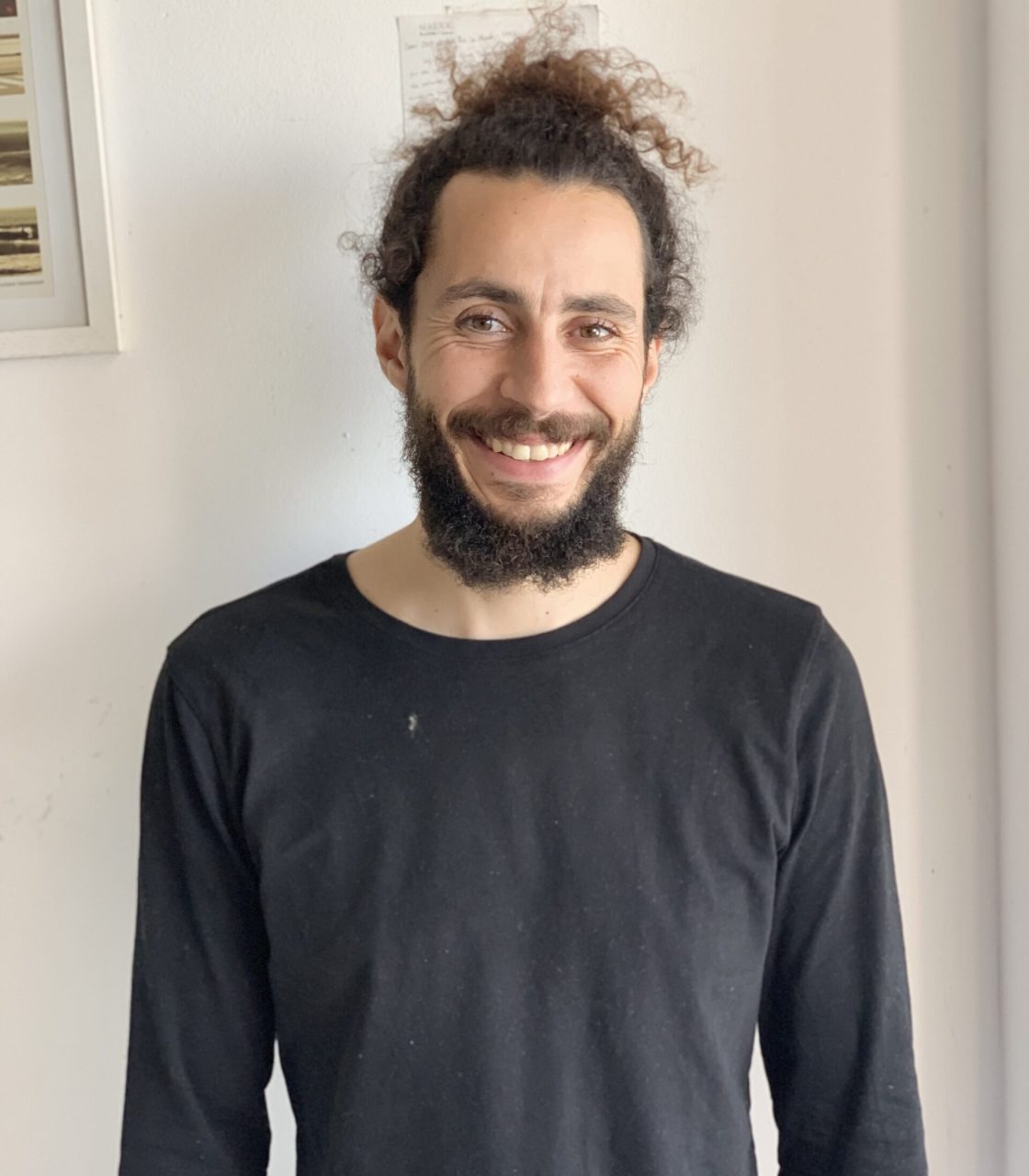 Omar was born in Beni-Mallal, and has lived all over Morocco. In 2018, he traveled to Rishikesh, India to study Yoga. After completing his 500 hour Yoga Teacher Training, Omar stayed on to study movement and alignment with some of his teachers. Now living in Essaouira, he is the co-founder of Swira Yoga, offering drop-in classes at his studio as well as private classes. Omar is a perpetual student, and loves to share his passion for yoga with others. In his spare time, Omar is a generous cook and enjoys all sorts of disciplines.